He presently serves as a Director of the Real Property Law Section for the San Diego County Bar Association, a Director for the Executive Council of Home Owners ("ECHO") and as a legislative analyst for both the Community Association Institute ("CAI") and CACM's Legislative Action Committees
While at N.N. Jaeschke Mark pursued the study law at the University Of San Diego School Of Law, where he served as an associate editor for the prestigious San Diego Law Review. At USD, he also received training as a mediator and settled numerous legal conflicts at the San Diego Municipal Court. Mark earned his degree and was admitted to the bar in 1989. Upon graduation, Mark accepted a position with a major San Diego community association law firm. For more than five years, Mark provided general counsel and civil litigation services to the firm's community association clients.
Prior to founding Community Legal Advisors, Mark worked for many years as a subdivision attorney at Jackson|DeMarco|Tidus|Peckenpaugh, where he was responsible for creating the corporate governance structures for commercial and residential communities. He is recognized as an Update Author to Chapter 4 (instructing on the creation and operation of condominium conversion projects) and Chapter 9 (instructing on the creation and operation of commercial and mixed-use projects) of CEB's Forming California Common Interest Developments, published by the State Bar of California.
Mark and Community Legal Advisors were selected by the California Association of Community Managers to negotiate their interests before the State of California's Law Revision Commission ("CLRC") during the rewrite of the Davis-Stirling Act ("Act") between 2012 and the time it became law in 2015. He is identified as a "stakeholder" by the CLRC for his work on behalf of his many commercial clients to separate business owners' associations from the residential act into their own Commercial and Industrial Common Interest Development Act.
Mark is a licensed California real estate broker and has served as a court appointed receiver, chief of the local Indian Guides tribe and a member of the Board of Directors for the Saddleback Valley Pop Warner Football League. He has been recognized as a "Who's-Who" and a "Lawyer of Distinction.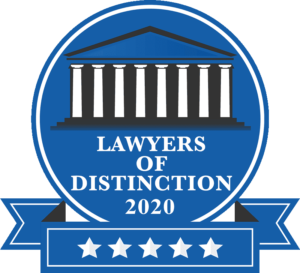 Admissions
State Bar of California, 1998
Education
J.D., University Of San Diego School Of Law
B.A., University of California, Los Angeles
Affiliations and Memberships
Community Association Institute (CAI)
California Association of Community Managers (CACM)
Executive Council of Home Owners (ECHO)
California Building Industry Association (BIA)
California Real Estate Broker
Court Appointed Receiver
Recent Publications
Edition: CAI San Diego Spring 2019 Community Insider – Article: "After the Disaster Responding to a Major Crisis"
Edition: CACM Law Journal 2019 Summer Issue – Article: "Managing Vacation and Short-Term Rentals"